Welcome To
Gwtw4ever
Costume Gallery Index

NOTICE:
****This web site is dedicated to replicating the costumes of legends: those from classic films or ones worn by iconic celebrities.****
****Due to interference by 'the powers that be', we have been forced to remove any and all film references in any form: art work, images or photography.*****
*****We apologize for the lack of/missing comparison photos. *****
Please contact us for further information:
gwtw4ever2@earthlink.net
Have you ever dreamed of moonlight and magnolias? Have you ever watched a film and just wanted a dress like those dreamy gowns? If you have always wanted one of these costumes and did not know where to find one or have one made, you have come to the perfect place. Gwtw4ever's seamstress has spent many years studying every aspect of the costumes in film. Her life long experience in tailoring has made her one of the best in her field of costuming. She can recreate "any" costume from her major field of interest as well as other films . She has recreated these costumes in every size from the tiny 4 inch dolls to giant dolls of 4 foot tall as well as life size. She is best known in the last ten years for the accurate fashion doll patterns she has drafted and written. If you have come in search of the "best of the best" in costuming, you have found it here. Please take time to browse the " About the Seamstress" page and look around at our galleries of truly gorgeous museum quality reproduction gowns.
Enjoy your visit to Gwtw4ever.com.
If you have any questions please email us at gwtw4ever2@earthlink.net and we will gladly answer any questions you may have. While here take a look at our For Sale page of collectibles and visit our Fashion Doll Gallery pages.
* NOTICE *
We have received many requests in regards for Gwtw4ever making children's and adult Halloween costumes. We do not do "Halloween" quality costumes for either size. We pride ourselves in our ability to bring you museum quality reproduction gowns and hats. The difference in our reproduction gowns and the Halloween costumes are quality of materials, labor, and the resulting costs involved.
Thank you,
Gwtw4eveR

~Inquire about Life size reproductions~
If you are interested in having any of the life size reproduction costumes ( gowns etc. ) please email us with your current dress size and height and the costume you are interested in replicating. We will send you back a measurement chart for fitting. We are not limited to a particular film's costumes. If you would like any of the other dresses or costumes from other films we can discuss recreating them for you. Please send you inquiries about life-size dresses etc. to gwtw4ever2@earthlink.net.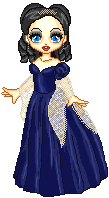 Home / Doll Patterns Index / Life-Size Gowns
Collectables /Seamstress


Gwtw4eveR ™ www.gwtw4ever.com™ and its contents
are copy rights of ®Gwtw4eveR 2008-2013