Scarlett O'Hara's
Wedding Gown
Scarlett's marriage to Charles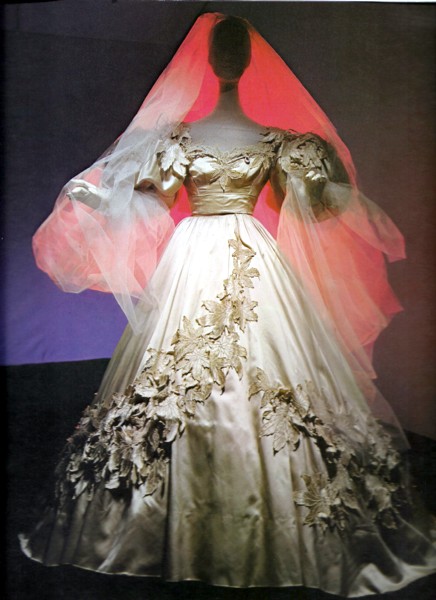 Picture above is original gown in exhibit at the Metropolitan Museum in New York in 1976.
Below is the original film worn headpiece and veil worn with the weddding gown.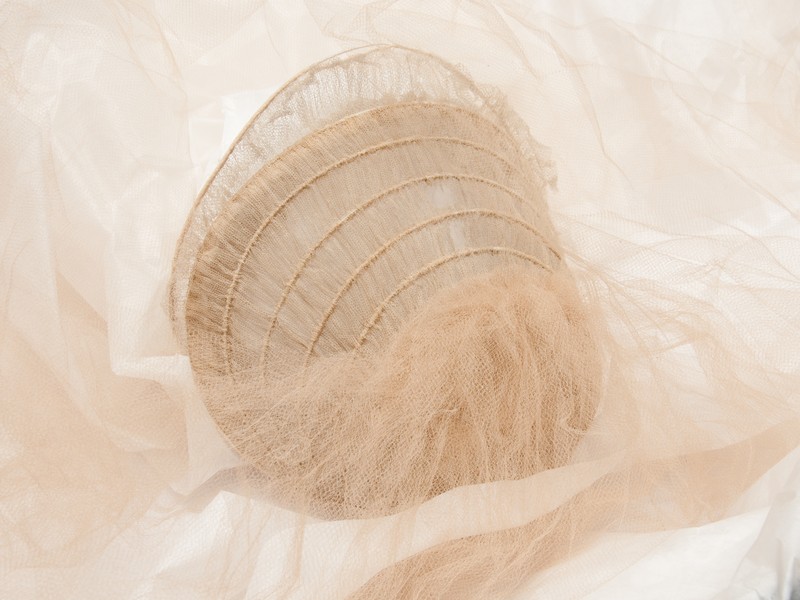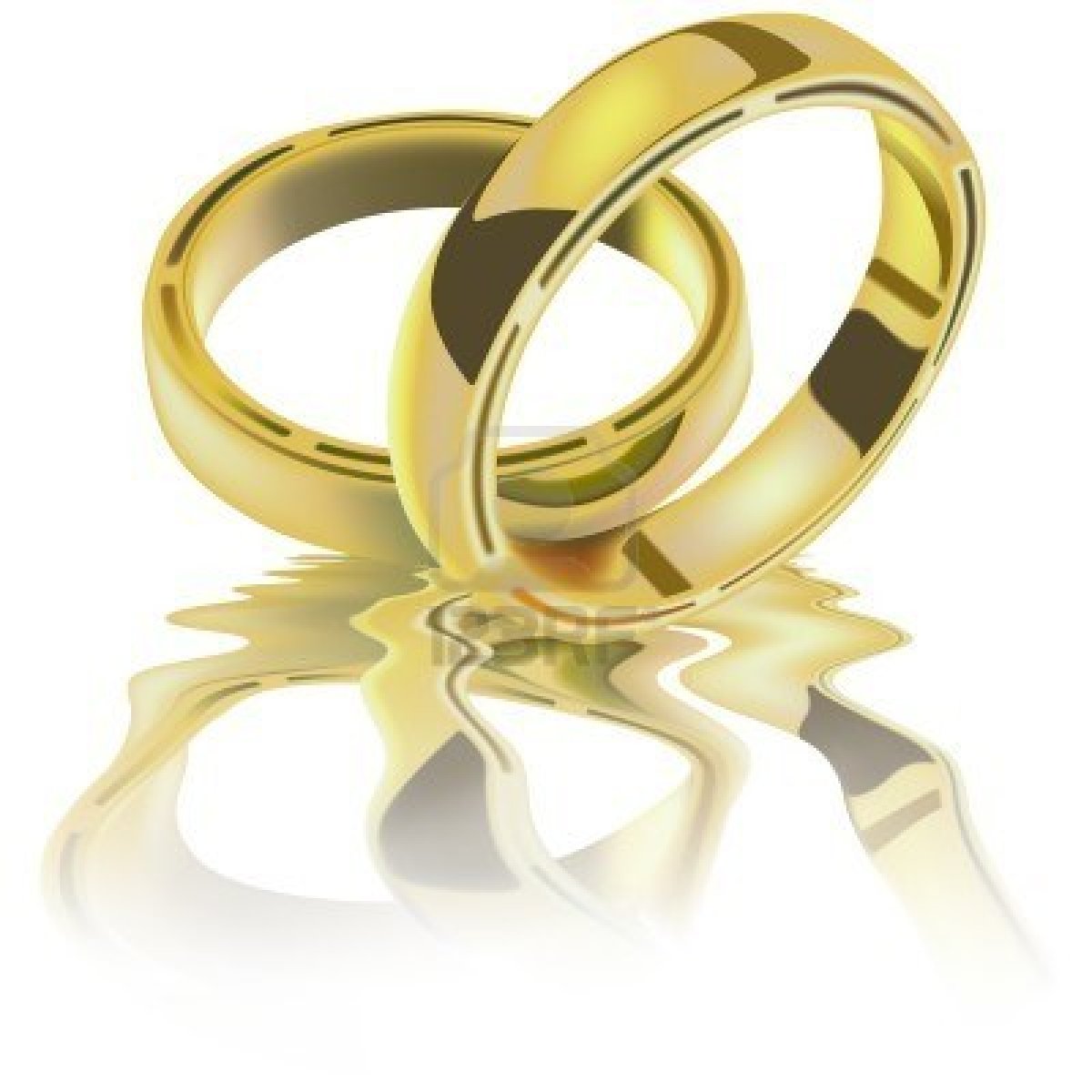 Below is replica gown on display in 1989 in Atlanta, as well as another replica from a GWTW fashion show.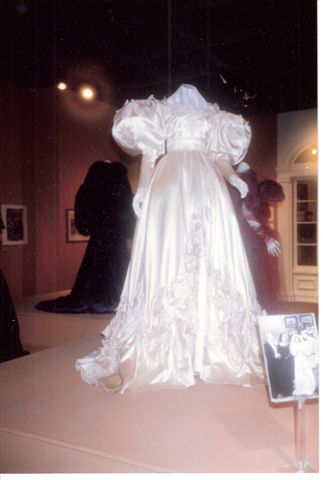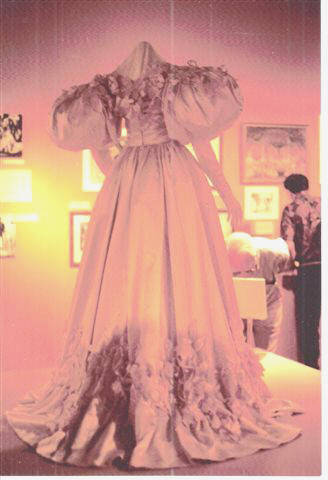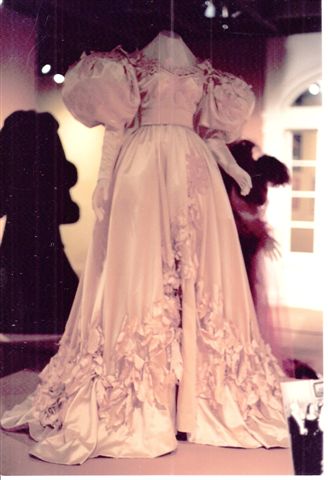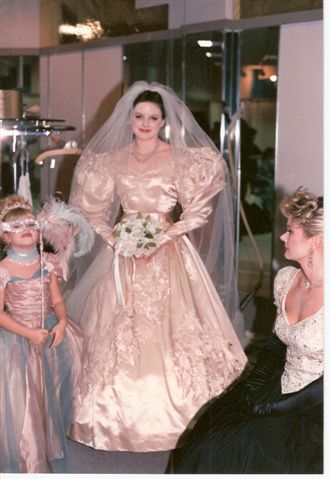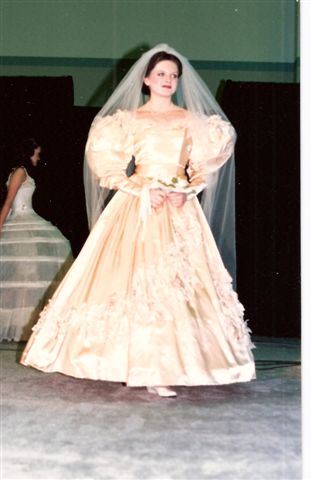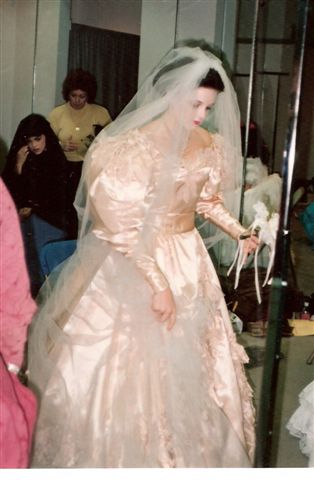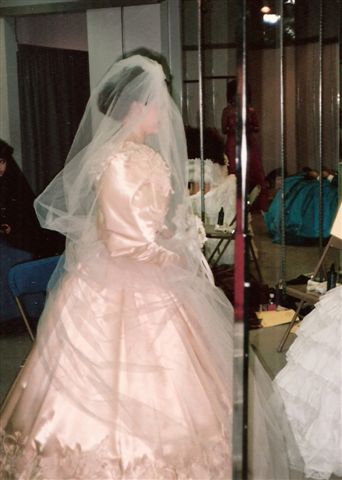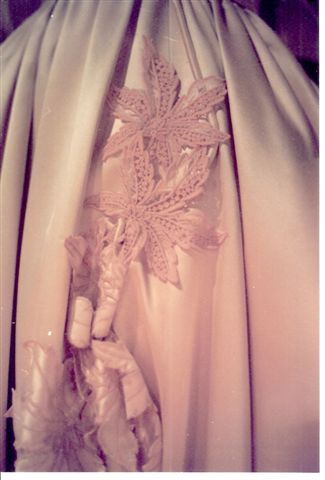 Above and below are replica on display.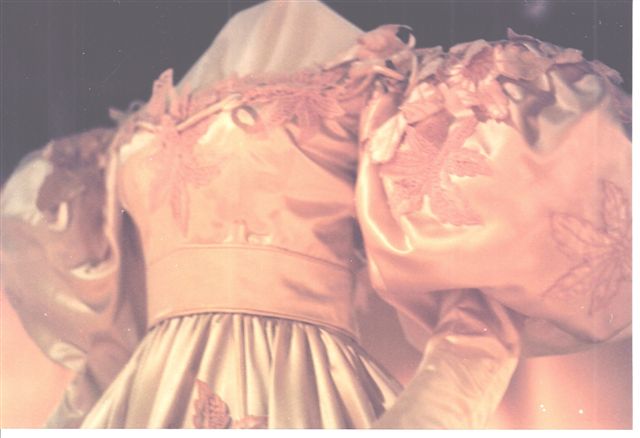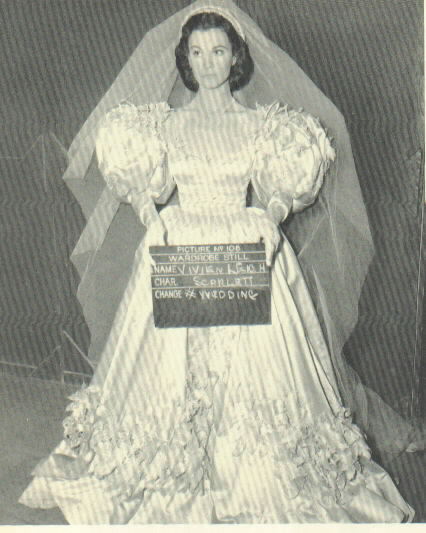 Replica on display is on left; wardrobe test on right.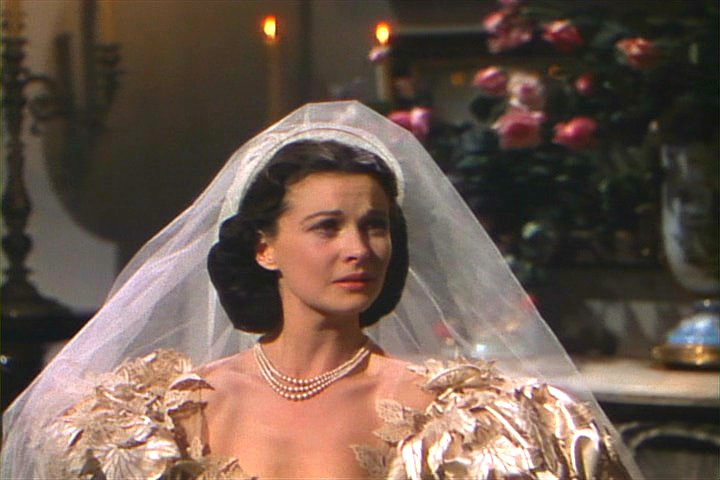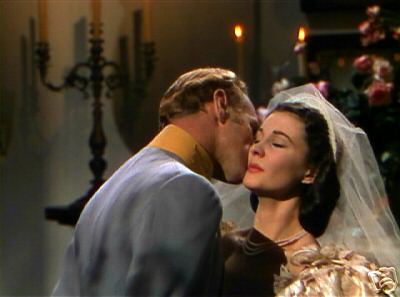 Above two screen captures from the film; below a posed formal wedding portrait with Gerald & Ellen O'Hara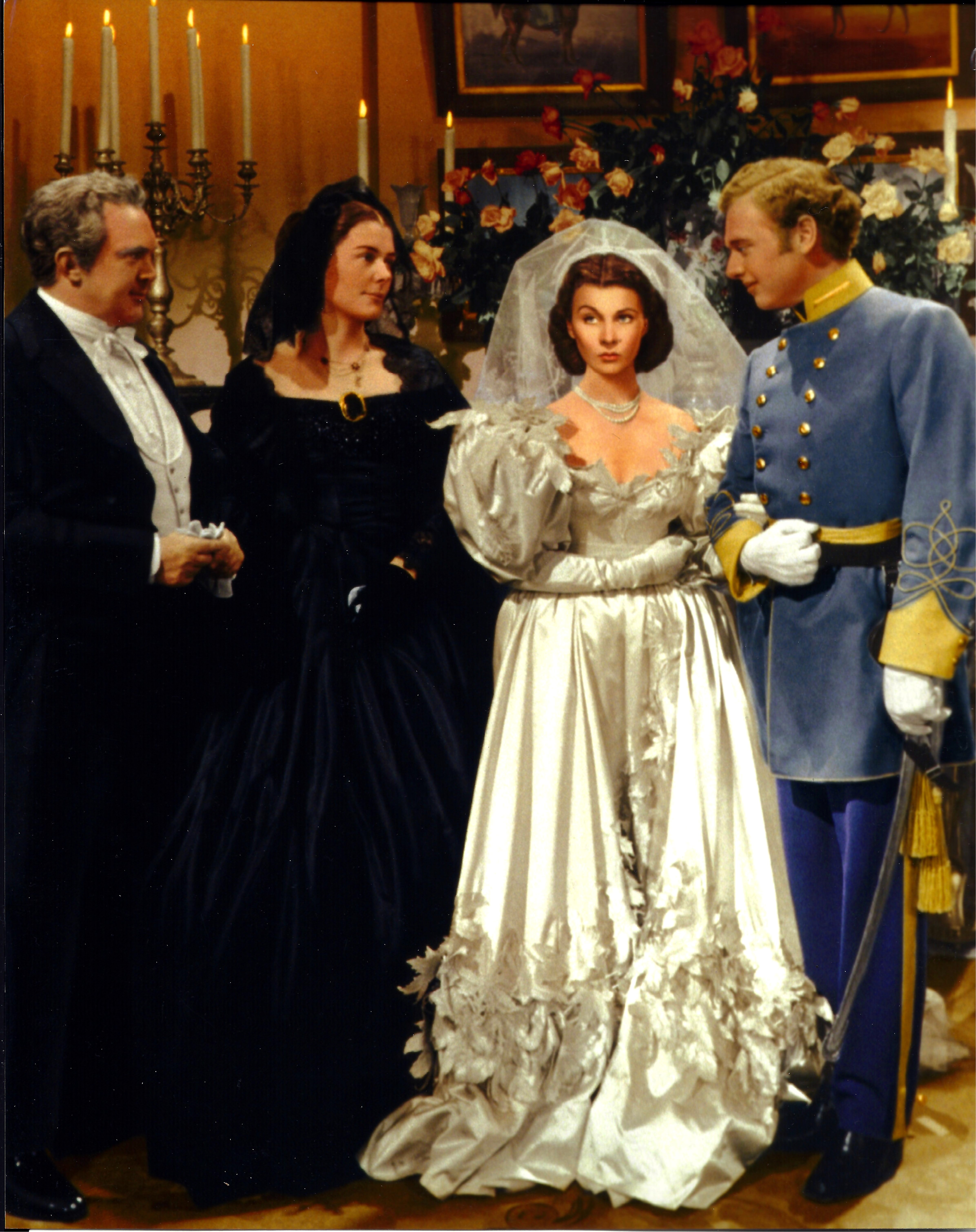 ~Inquire about Life size reproductions~
If you are interested in having any of the life size Gone With the Wind reproduction costumes ( gowns etc. ) please email us with your current dress size and height and the costume you are interested in replicating. We will send you back a measurement chart for fitting. We are not limited to Scarlett costumes. If you would like any of the other dresses or costumes from GWTW or other films we can discuss recreating them for you. Please send you inquiries about life-size dresses etc. to gwtw4ever2@earthlink.net.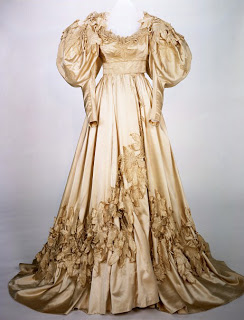 Costume in University of Texas collection.
Gown Price
Since the figuring of the costs for one of these replicas can be time consuming taking many hours of research into current fabric costs, we will quote you the estimated charges for a few of the film dresses.

Home / Doll Patterns Index / Life-Size Gowns
GWTW Collectables /Seamstress