Meet the Gwtw4eveR
Seamstress:
Fran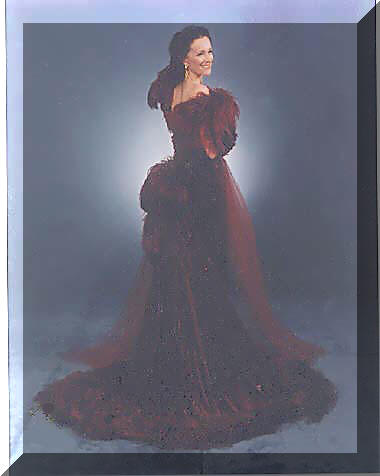 About the Seamstress
Fran is a life long "Gone With the Wind" enthusiast having caught "Scarlett Fever" when she first saw the film as a school girl during the 1961 Civil War Centennial. A reading of the book followed and she has been hooked ever since with her main interest being the film's costumes by Walter Plunkett.
Her background as a seamstress comes from a close relative having owned a New York City upscale dressmaking company. An interest in dolls and the inaccuracy of so many early Scarlett doll costumes led her to attempt to do better at recreating them.
She worked for a few years with the New York City costumer who made the costumes for the Atlanta 1989 " Scarlett & Rhett Look Alike Contest" sponsored by Ted Turner. His guidance, inspiration, and limitless knowledge of the costuming field were invaluable in expanding her own knowledge and techniques.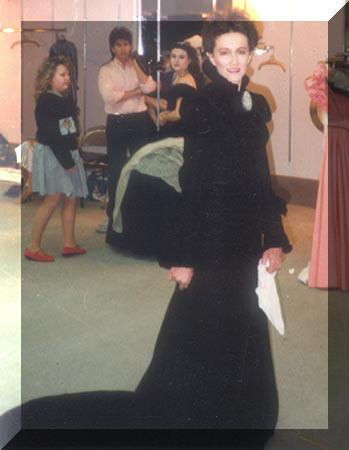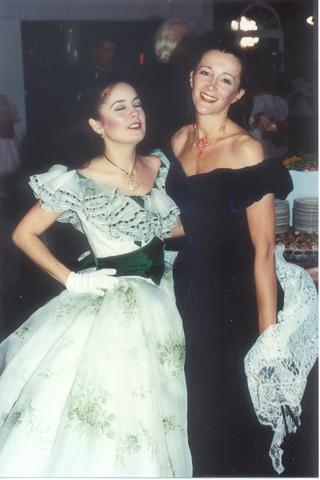 She personally made many of this same costumer's Scarlett replicas for the "Search for Scarlett" fashion shows.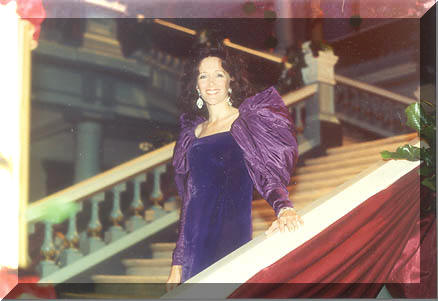 Fran at the 1992 "Search for Scarlett" TV event in Atlanta where she worked backstage also.
For these shows as well as other fashion reviews, she worked as backstage coordinator as well as seamstress.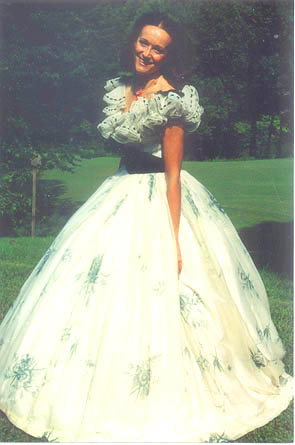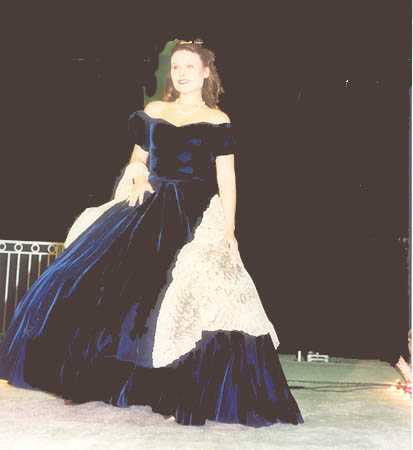 Fran wearing the floral print gown from the "Guiding Light" Soap Opera. She was asked to correct the neckline on the gown. Another portrait gown by Fran on the runway at a fashion show.
Additionally she was his "resident expert" on all things GWTW, especially the correct details, fabrics, and accessories for other costumes built by his studio.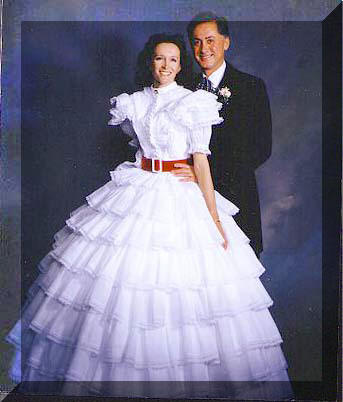 Fran in one of her "White Ruffles & Lcce Dresses" and the "Red Garnet Gown" from her collection.
For his recreation of the wedding gown she did the art work for the hundreds of leaves that were produced by an embroidery company to embellish the gown.
Her costume miniature replicas were used for a window display by Ted Turner at CNN Center in 1989 during the Atlanta 50th Anniversary Celebration.
A full window display at a major North Carolina mall used her miniatures to advertise its upcoming "Search for Scarlett" fashion show.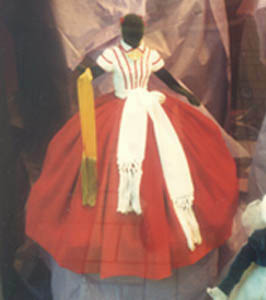 One of Fran's many doll gowns on display in a store window.
An entire store display at a major New York City Fifth Avenue jewelry store featured her doll replicas draped with priceless jewels. Walter Plunkett's costume illustrations backed some of the cases.
Another New York City store window was done with her Blue Velvet riding dress recreation.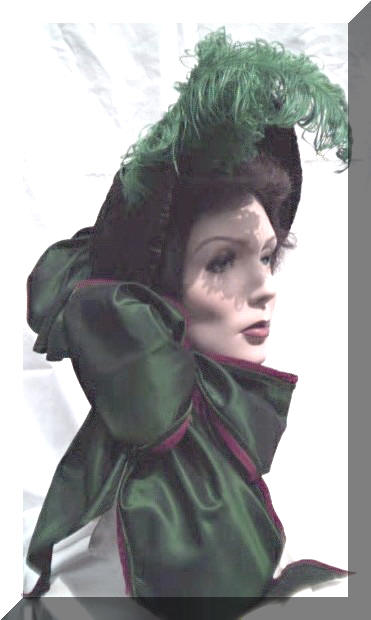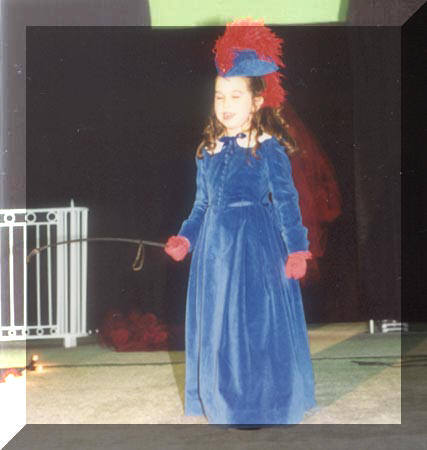 A replica of her "Paris ian Hat" was on display at "Tarlton Oaks" the Bed & Breakfast owned by Fred Crane.
In October 2011 her Black Velvet Mourning Gown was worn on " The Young & The Restless" TV Soap Opera.
Each year her entries in the North Carolina State Fair take Blue Ribbons in the costume, bridal and lingerie categories as well as various doll sewing categories.
Many of these go on to win Best of Show for the NC State Fair.

Her work has also been featured in numerous magazine & newspaper articles .
In recent years she has been replicating costumes for friends and fellow enthusiasts who wish museum quality replicas and not Halloween costumes.
She is now retired from many years of working as a bridal seamstress.
She has been working on drafting her line of fashion doll patterns of various costumes from iconic films and celebrities for the "Barbie" size and "Gene" sized fashion dolls.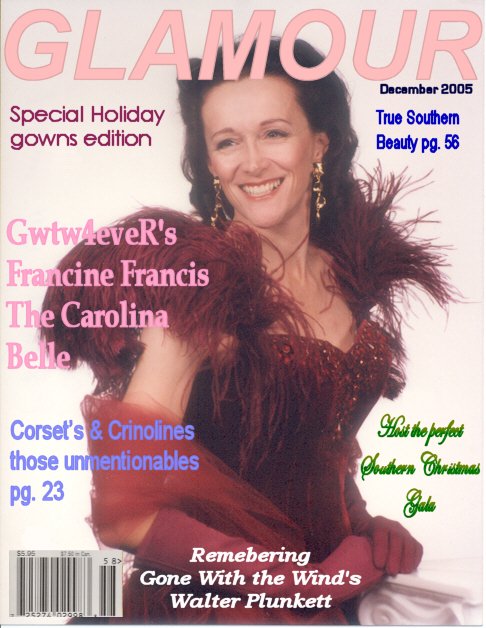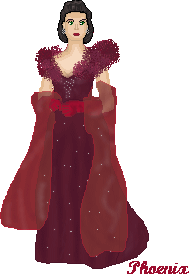 Home / Doll Patterns Index / Life-Size Gowns
GWTW Collectables / Seamstress