Gwtw4eveR's
Renaissance Gowns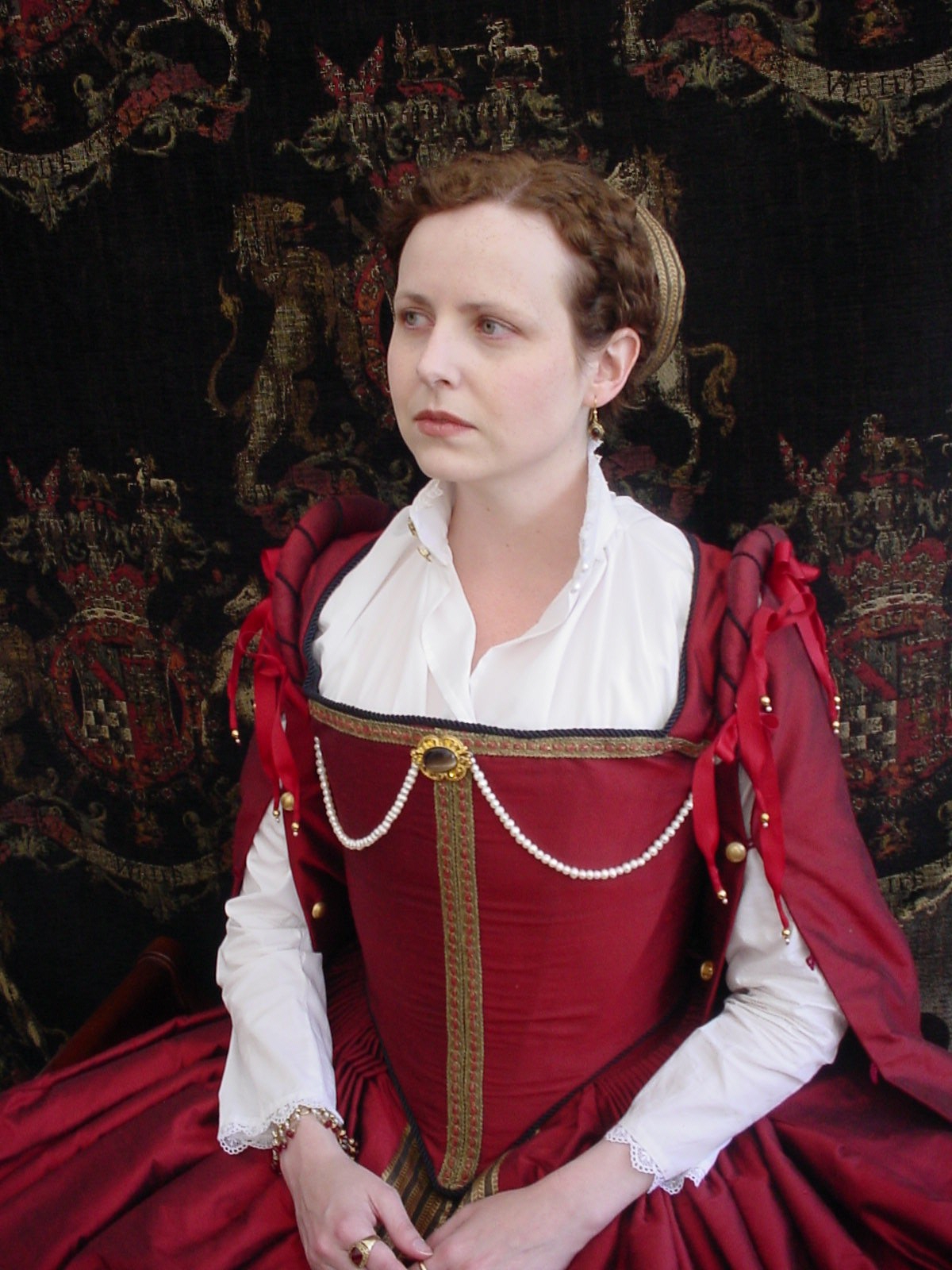 "For SARAH in Renaissance bodice and sleeves by Gwtw4ever"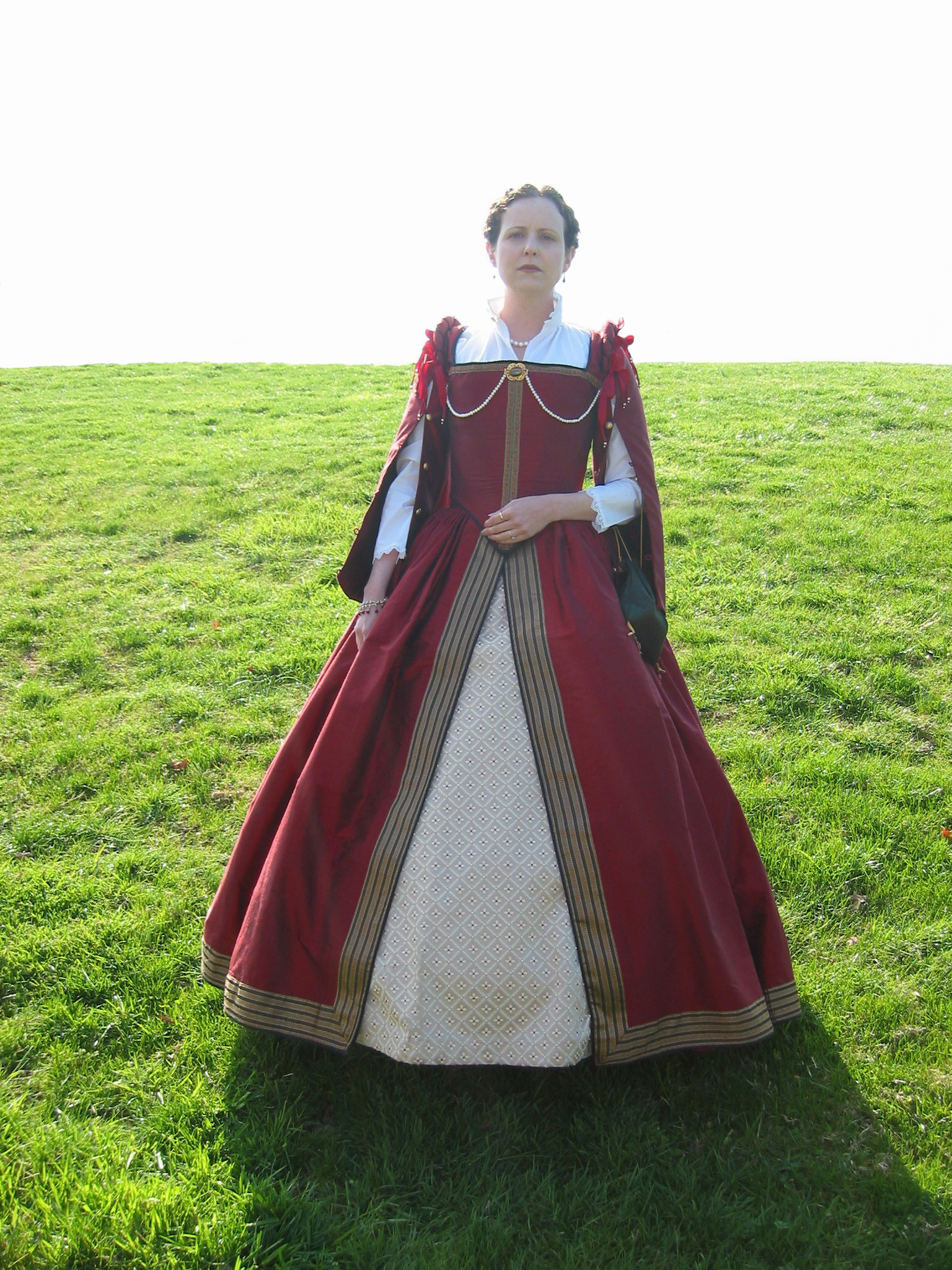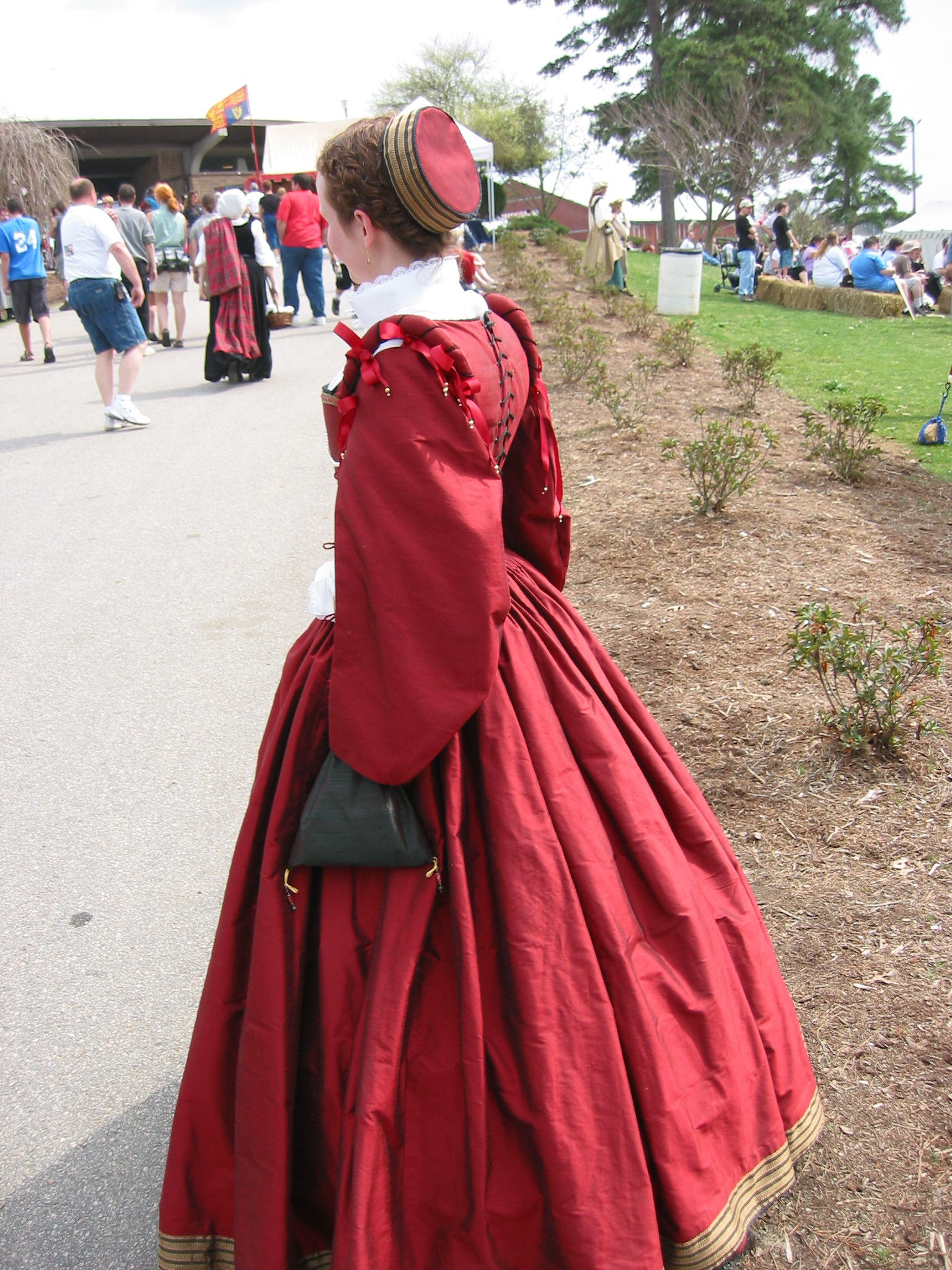 Renaissance bodice of French Noblewoman is constructed of Dupioni 100% silk. It is flat lined with denim, heavily boned and lined, with piped edges and braid trim. Back is fastened with grommets and lacing similar to a corset.
Sleeves are also flat lined and lined and attach to bodice with grosgrain ribbon and small gold loops sewn to underside of arm opening.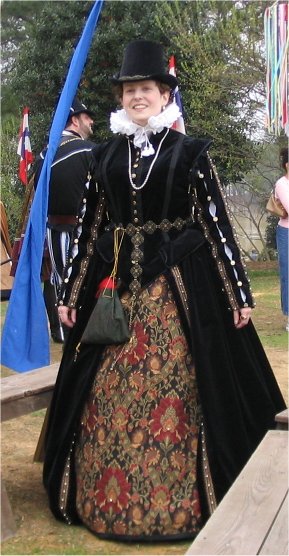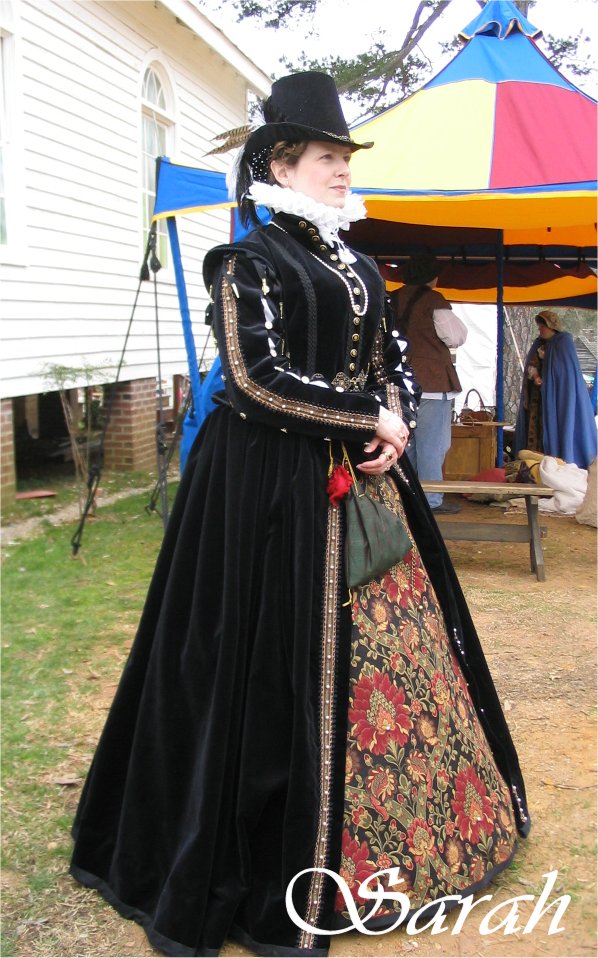 Sarah in costume at Renaissance Fair In Raleigh ,NC.
Bodice, sleeves, smock and hat by Gwtw4ever. This skirt, as well as other skirts above on Sarah's gowns, are by Sarah and her mother Pam.
Below are photos of this same gown on exhibit as part of a large ELIZABETH I exhibit at the Wake County Library in Raleigh, NC.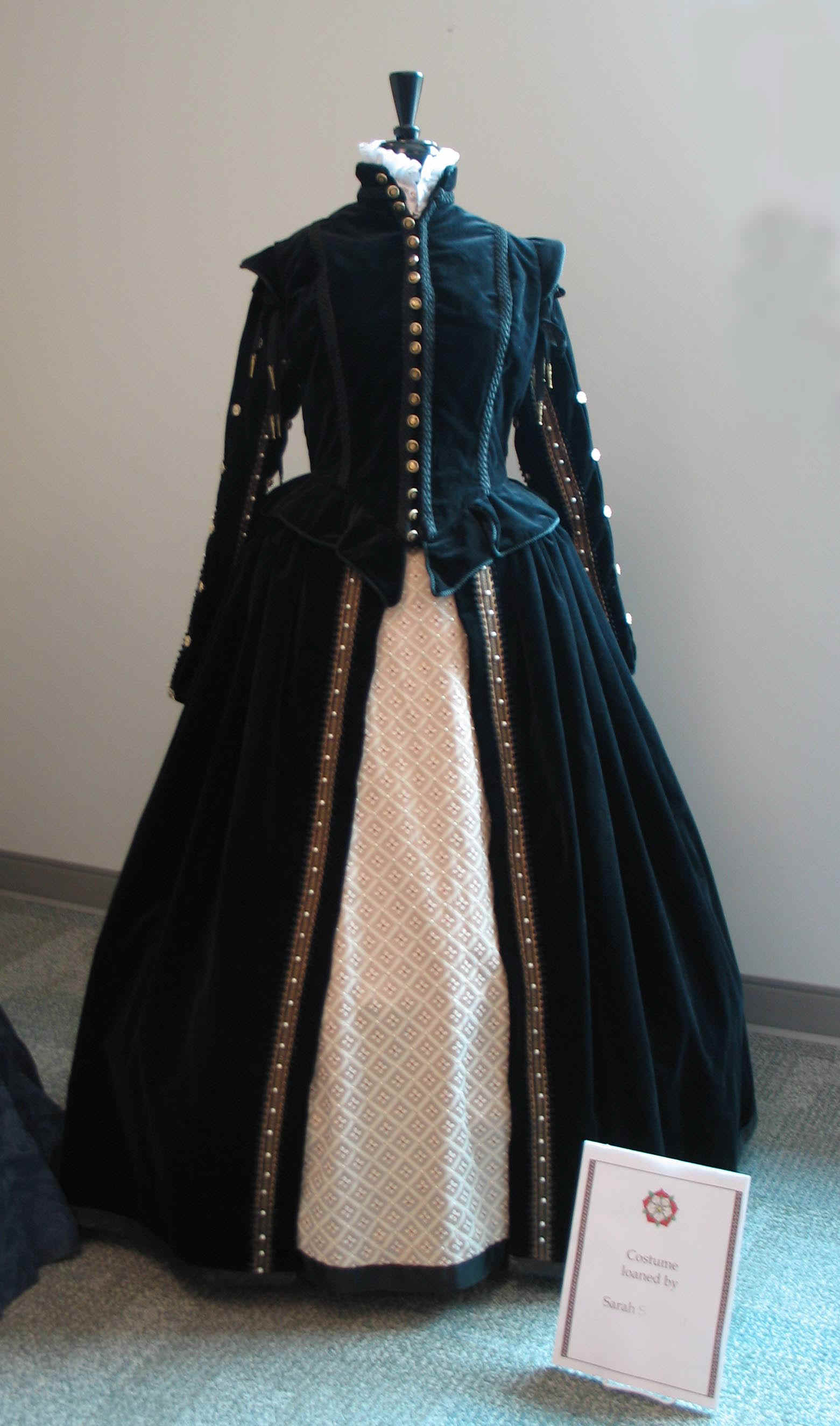 Click thumbnail to enlarge.
Newspaper photo of ELIZABETH I exhibit at Wake County Library in Raleigh , NC prominently featured Sarah's black velvet gown.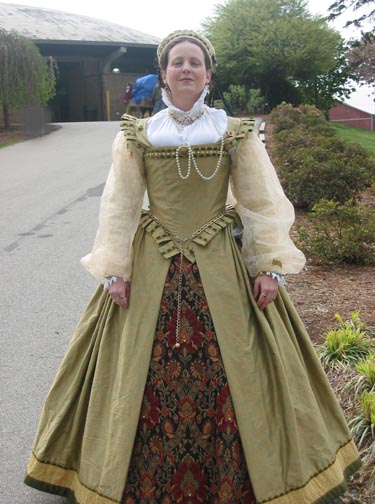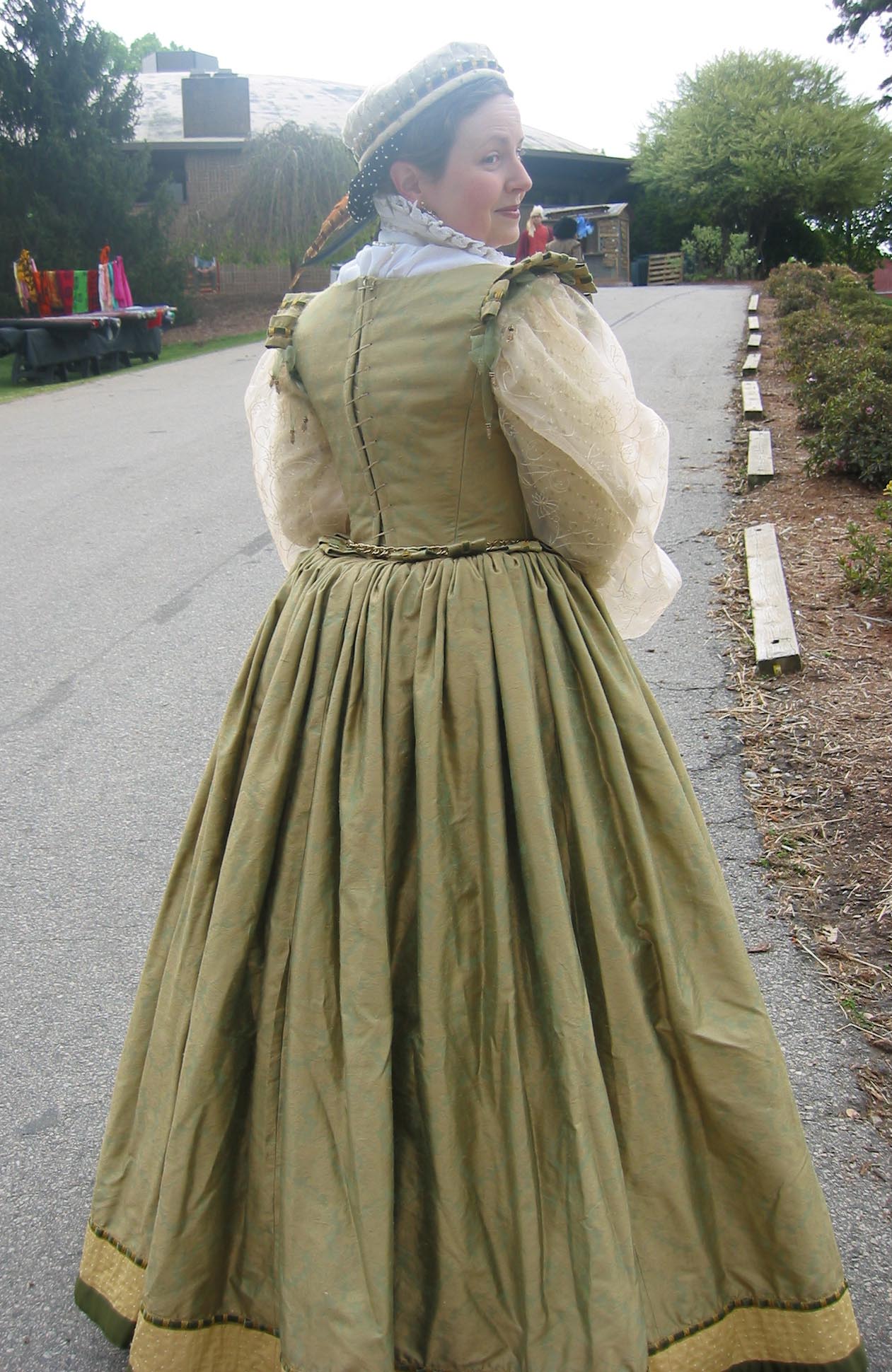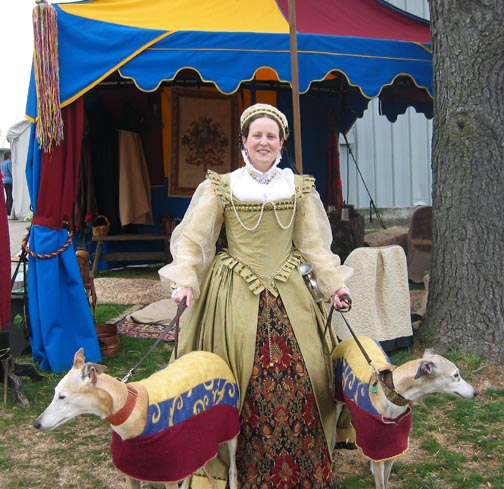 Sarch in her newest Renaissance gown of light yellow-green pure silk with multiple sleeve variations. Bodice, over skirt and sleeves by Gwtw4ever. Bodice features hand made eyelets for fastening the back. Beading, jewel work and skirt forepart by Sarah and Pam.

`Inquire about Life size reproductions~
If you are interested in having any of the life size "Gone With the Wind" reproduction costumes ( gowns etc. ) constructed, please email us with your current dress size and height and the costume you are interested in replicating. We will send you back a measurement chart for fitting. We are not limited to Scarlett costumes. If you would like any of the other dresses or costumes from GWTW or other films we can discuss recreating them for you. Please send your inquiries about life-size dresses etc. to gwtw4ever2@earthlink.net.
Gown Prices
Since the figuring of the costs for one of these replicas can be time consuming taking many hours of research into current fabric costs, we will quote you the recent charges for a few of the film dresses.

Home / Doll Patterns Index / Life-Size Gowns
GWTW Collectables /Seamstress