Gwtw4eveR Fashion Doll
Other Movie Star Dress Patterns

Aqua Awards Gown (Grace Kelly): Pattern consists of: column dress with full lining, crossed double straps ,optional bodice cuff, draped skirt; 2 train length options ; above elbow length gloves; jewelry illustration; and hair arrangement.
This pattern available in both doll sizes.
gwtw4ever2@earthlink.net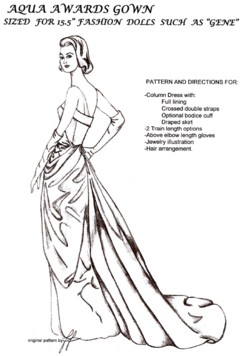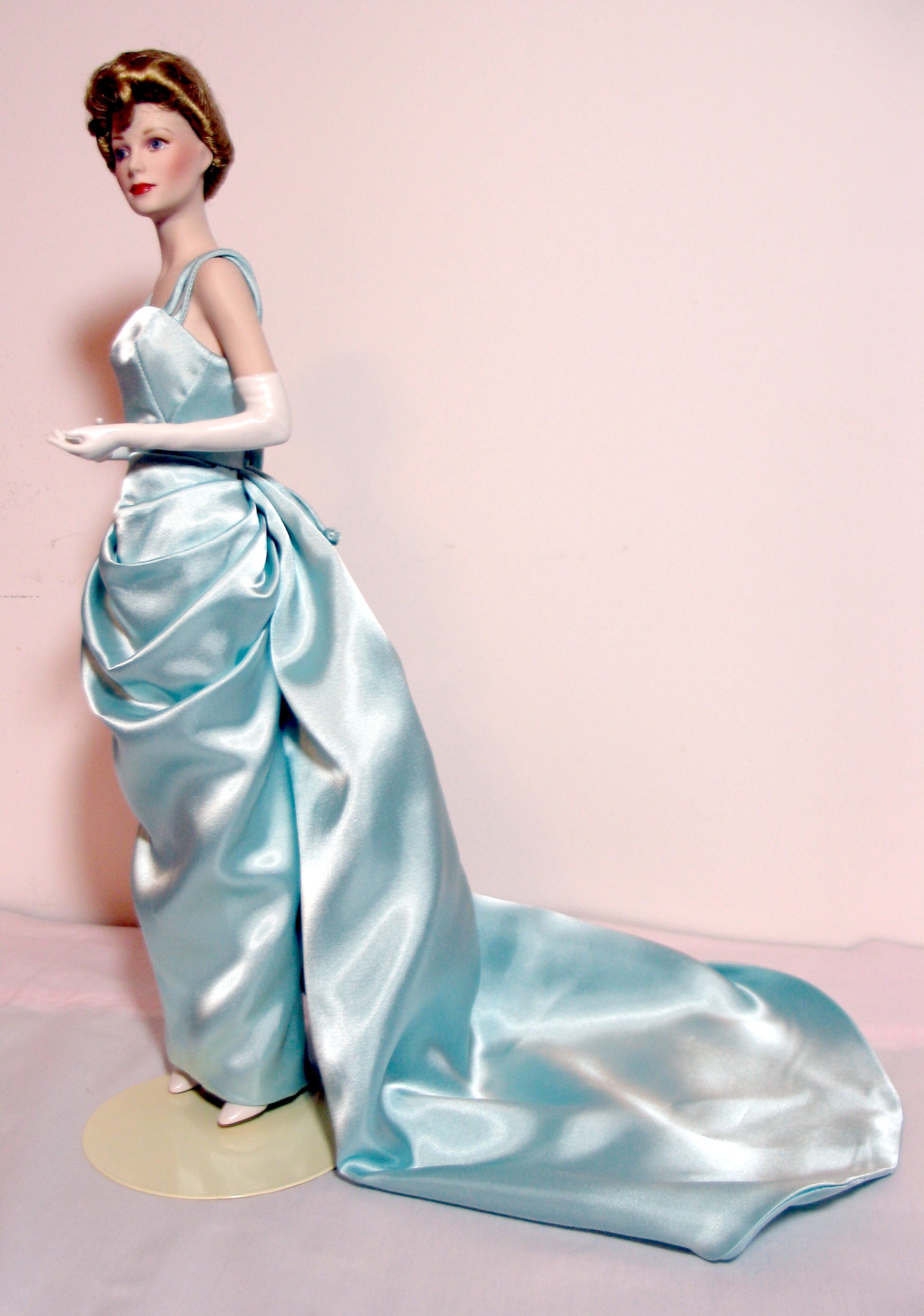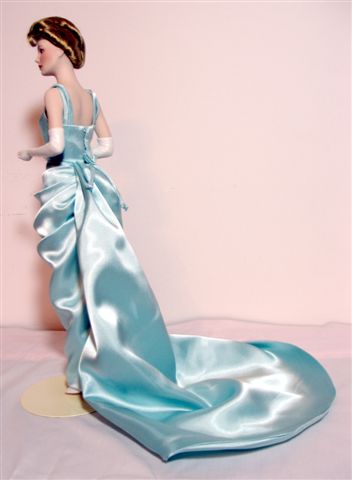 COMING SOON: : pattern for "Breakfast at Tiffany's" Ultimate Little Black Dresses.
Ordering: Please email us at : gwtw4ever2@earthlink.net telling us which doll size you wish ( either 11.5" or 15/5" fashion doll) as well as your mailing address and how you wish to pay and we will send you an invoice.
Postage quoted on checkout is USA mailing. Non-USA WELCOME but postage is higher- please contact us directly and we will quote postage to your location.
Fashion Doll Sewing patterns are $15.00 each plus S&H
Doll Patterns inspired by our favorite heroines.
Available in 2 variations:
Sized for 11.5" fashion dolls such as "Barbie"
Sized for 15.5" fashion dolls such as "Gene"

The 15.5" doll patterns are used for the Franklin Mint dolls. The seamstress has both the FM Scarlett as well as the Gene mannequins. The patterns are drafted on the Gene mannequin. However, the variation between the dolls is quite minor and you should be able to adjust the pattern as need be at the side seams.
The seamstress is attempting to do every dress of Scarlett's from the film. She has about 6 or so left to do. We have patterns for many dresses that the FM did not do at all, as well as more authentically correct versions of some of them that they did do.
COPYRIGHT: All copyrights remain with the designer. Unauthorized use of or copying of images or conceptual duplication, in whole or in part, is strictly prohibited. All rights reserved. Protected under international copyright law. Commercial or industrial use prohibited unless there is a written agreement with GWTW4EVER.
GWTW4EVER is not responsible for misprints or other errors, and in no event shall be liable for any damages whatsoever resulting from the purchase, or use of this product.
Home / Doll Patterns Index / Life-Size Gowns
GWTW Collectables /Seamstress
Gwtw4eveR ™ www.gwtw4ever.com™ and its contents
are copy rights of ®Gwtw4eveR 2009-2013